Be Encouraged
At Joy Christian Counseling, we want to help you find peace and joy in your life. Professional Online or local Jacksonville Christian Counseling sessions can make all the difference.
Dr. Jo Clifford
Joy Christian Counseling is owned and operated by Dr. Jo Clifford, who earned a doctorate in Clinical Christian Counseling and a Master's Degree in Counseling. She is licensed with the National Christian Counselors Association, is a Clinical Supervisor for the National Board of Clinical Christian Therapists, and is NBCCT Board Certified in Marriage and Family, Death and Grief, and Crisis/Abuse counseling.
Dr. Jo is immediately available for online, phone and email Christian counseling, and appointments are available for local in-person Christian counseling sessions in Jacksonville, Florida.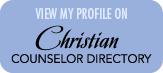 Video Counseling
Joy Christian Counseling offers the ease of online counseling sessions from any worldwide location. Whether you're an international missionary, study abroad student, expat, world traveler, or a person needing a Christian perspective, Dr. Jo would love to work with you.
Ordained Ministry
As an ordained minister and Licensed Clinical Christian Counselor, Dr. Jo believes in incorporating the best that man has learned about himself, as long as that knowledge lines up with Biblical truth and views.
[vc_posts_grid loop="size:1|order_by:rand|post_type:testimonial|tags:6″ grid_columns_count="1″ grid_layout="text|text"]
[vc_posts_grid loop="size:2|order_by:date|post_type:post" grid_columns_count="2″ grid_layout="title|link_post,text|excerpt,link" el_class="latest-posts"]